Student Wellbeing
---
At LAE Tottenham we strive to create an outstanding environment for teaching and learning for both students and staff. We believe that a fundamental part of this process is prioritising the wellbeing of our students and staff. In promoting positive mental health and emotional wellbeing we have created a community where students feel safe, accepted and able to express themselves.
We believe that for an individual to "grow", they need an environment that provides them with genuineness, acceptance, and understanding. Without these, relationships and healthy personalities may struggle to thrive, much like a tree will not grow without sunlight and water.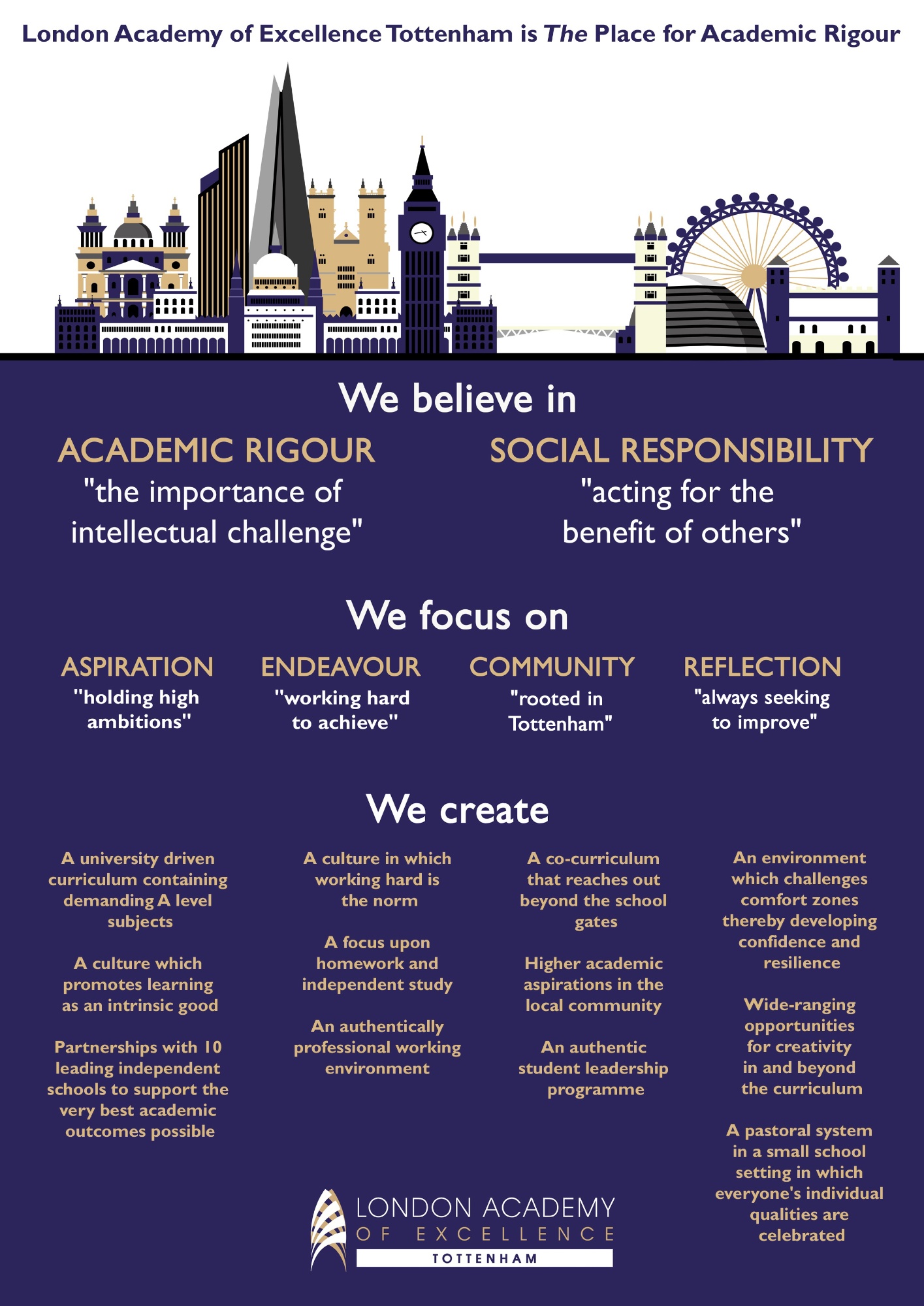 Our School Values encourage students to work to the best of their abilities and to be introspective in their approach to life.
Our mental health and emotional wellbeing lead promotes positive approaches to mental health and wellbeing, and leads on any concerns or difficulties regarding students and staff ensuring that as a school we are well equipped to support those in need. Currently LAE Tottenham has three qualified counsellors that work within the school with both students and staff.
Our approach to Mental Health and emotional wellbeing is detailed in our Mental Health Policy, and across the school via our PSHE curriculum, displays, in the management of our behaviour systems, and in the utilisation of our mental health lead and counselling services.
Our partners

additional information
Please contact paul.spraggs@laetottenham.ac,uk for any enquiries.
If you would like more information about our counselling services please see our counselling information sheet attached.