LATEST RESULTS
---
Class of 2019 results
These results are not current.
Our inaugural cohort achieved excellent results that saw over 60% of students achieve places at the country's top universities including Oxford, Imperial, UCL, Bristol, Durham, Leeds and Manchester to name a few. Historically, students from the Eastern ward of Haringey have had to leave the borough for Post-16 provision and only 1% of all school students in Tottenham for the last academic year before LAET opened (2016-17) progressed to Russell Group universities – we're delighted that our results change these statistics. Our average attainment grade of a B puts us in the top 5% of state schools nationally and our Level 3 value added score of 0.37 places the school in the top 10% for progress.
Average grade was an B
70% of all grades were A*- B
31% of all grades were A*-A
Our first set of results also make us the top performing state school for A-levels in Haringey.
---
---
---
---
---
---
PROGRESS AND PERFORMANCE
Each year, the performance of the academy's students as a whole is reported in the Department for Education (DfE) school performance tables. We are delighted to report the latest published results (2019) show that LAE Tottenham is one of the best performing schools in the country, in the top 10% nationally for student progress:
PROGRESS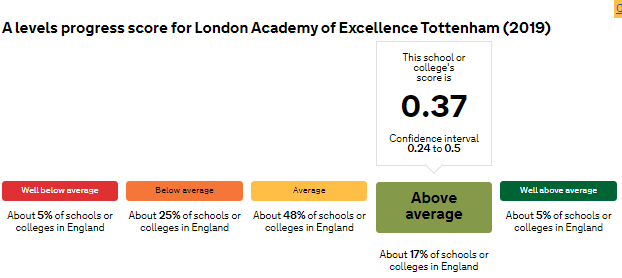 This figure shows you how much progress our students have made since joining LAE Tottenham compared with similar students nationally.
A figure of +0.37 means our students' levels of progress are above national average, levels of progress that put LAE in the top 10% of schools nationally.
In real terms this means our students' achieve A level results that are over a third of a grade better than an average school in England.
AVERAGE GRADE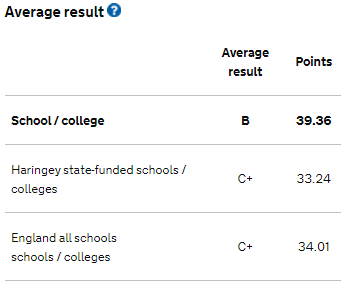 Introduced last year by the DfE, the average A level grade our students achieve is: B compared with C+ for both Haringey and nationally. Mirroring the outstanding levels of progress our students make, the overall levels of attainment are equally impressive and something we are equally proud of. Our attainment score places us in the top 5% of schools nationally.
STUDENT DESTINATIONS
90% of students who left LAE Tottenham in 2019 progressed to Higher Education. The remaining 10% took a gap year prior to university, went into employment or started an apprenticeship. Over 50% of university leavers accepted places at Russell Group Universities – only 1% of students in the Tottenham area had progressed to Russell Group universities prior to the school's opening.
STUDENT RETENTION
The overall percentage of students who enrolled at LAE Tottenham and subsequently completed their two-year A level study programme in 2019 was 96%.
CLASS OF 2020 Results
Over 2/3 to Russell Group universities
11 students to Oxford or Cambridge
41% of students to global top 100 universities including King's College - 13; Imperial - 10; Manchester - 9; Warwick - 8; UCL - 7; Oxford - 6; Nottingham - 6; Cambridge - 5
13 students on medicine, veterinary science or dentistry courses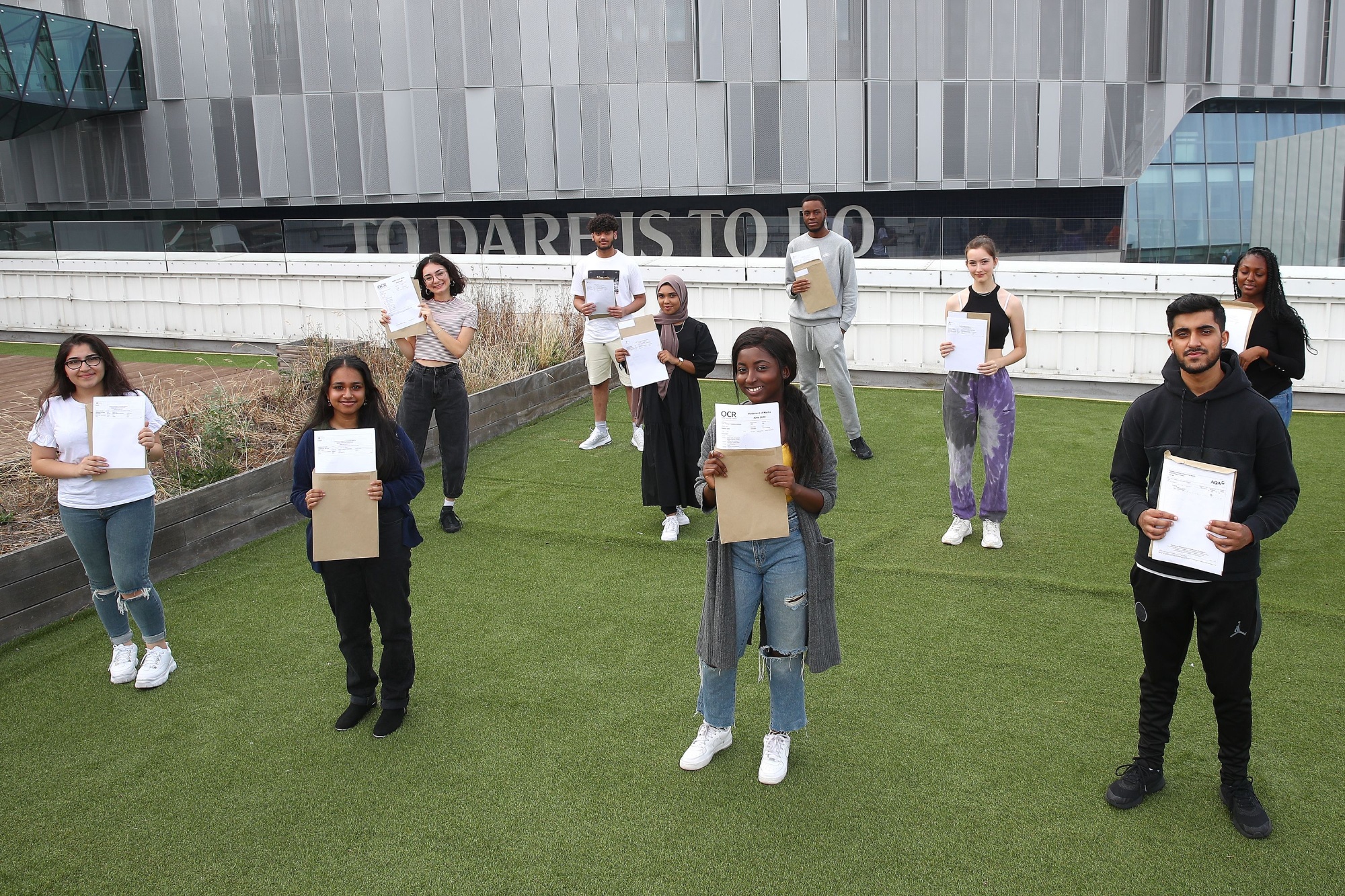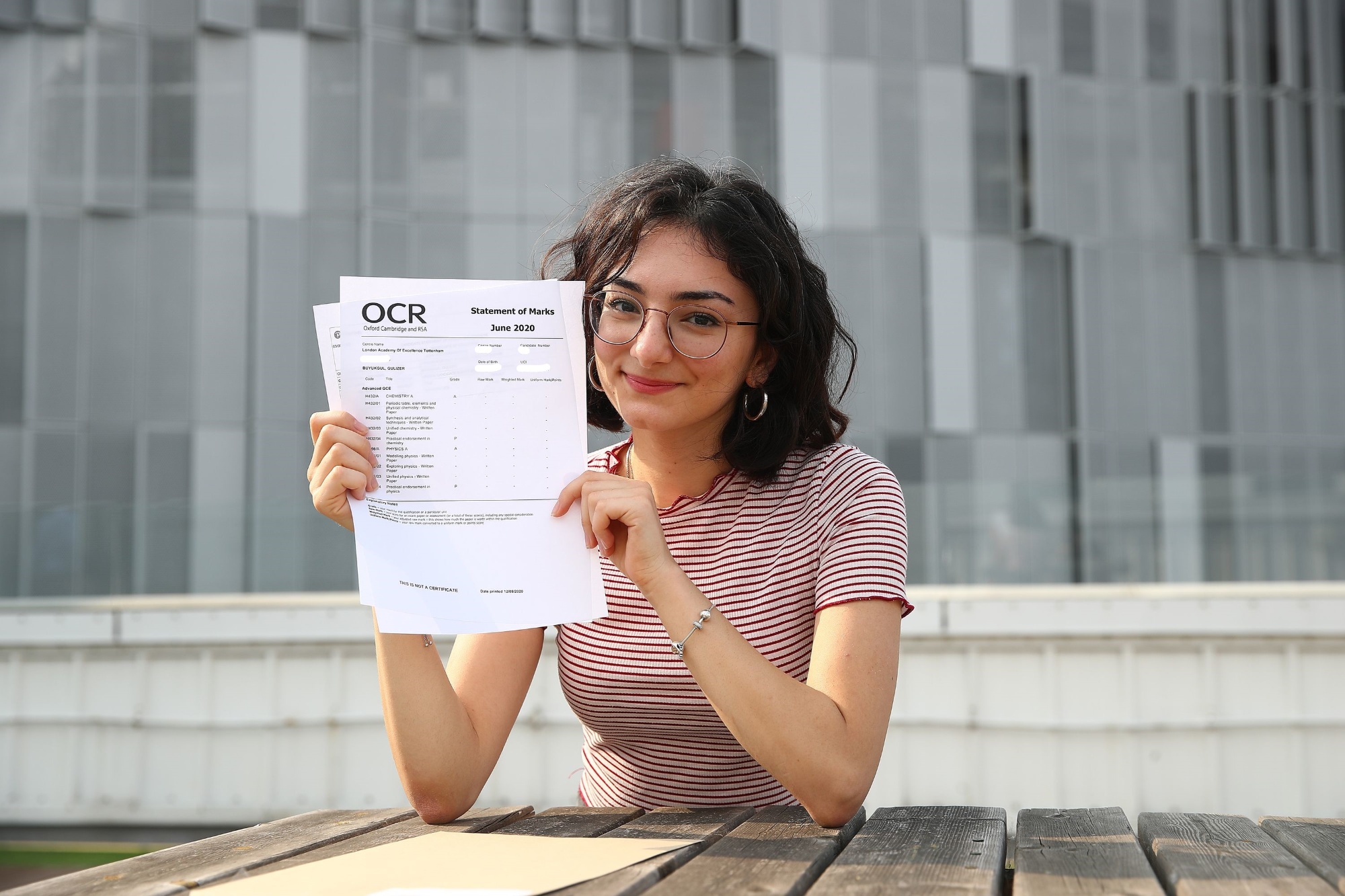 CLASS OF 2021 RESULTS
75% to Russell Group universities

10 students to Oxford or Cambridge

16 students on medicine, veterinary science or dentistry courses

49% of students to global top 100 universities including King's College - 29;

UCL - 24; Warwick - 8; Imperial - 6; Oxford - 5; Cambridge - 5